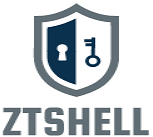 2uIX Authenticator
3 Mode AOTP
Multi-Factor Mobile Authentication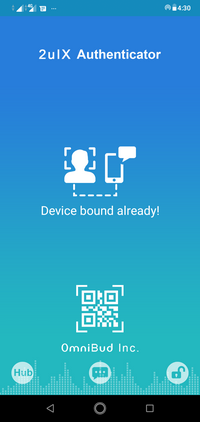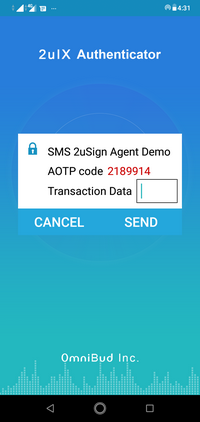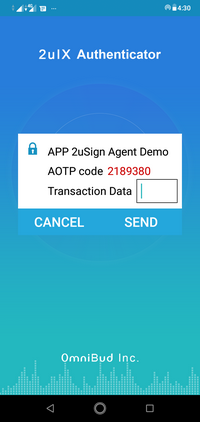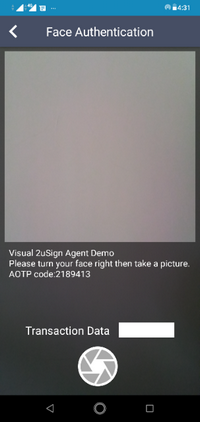 Figure SMS AOTP Binding and SMS, APP, AI AOTP Authentication
2uIX Authenticator is based on patented 3 Mode AOTP technologies under cooperation of OmniBud for Android and iOS users to download and register freely.

3 Mode AOTP technologies include standard APIs to integrate OTP, PKI, SMS, APP, Facial and other Bio AI Authentication technologies to meet different security needs of various services and cope with the risk and weakness of traditional SMS OTP warned by NIST.

2uIX Authenticator setup is authenticated by SIM based SMS AOTP with no personal ID needed during the whole installation procedure to protect your privacy at the highest level.

An embedded scanner can be enabled by clicking the QR Code icon on 2uIX Authenticator regardless registration or not.